15 SCARY FILMS TO WATCH ON HALLOWEEN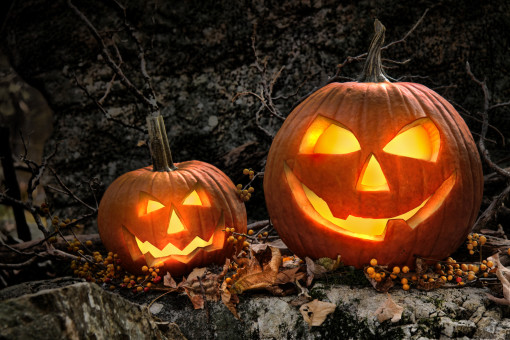 We either love or hate the
Halloween

season. Halloween celebration is not everyone's cup of tea! However, for those of you who are thrill about the Halloween celebration – here are 15 horror films to dare watch alone.
Happy Halloween

.
1.

THE EYE  –  

2002
A blind girl gets a cornea transplant so that she would be able to see again. However, she got more than what she bargained for when she realized she could even see ghosts.
2.

EVIL DEAD – 1981
Five friends travel to a cabin in the woods, where they unknowingly release flesh-possessing demons.
3.

SILENT HILL – 2006
A woman goes in search for her daughter, within the confines of a strange, desolate town called Silent Hill.
4.

28 DAYS LATER – 2002
Four weeks after a mysterious, incurable virus spreads throughout the UK, a handful of survivors try to find sanctuary.
5.

IT FOLLOWS – 2014
A young woman is followed by an unknown supernatural force after getting involved in a sexual encounter.
6.

The Ring – 2002
A journalist must investigate a mysterious videotape which seems to cause the death of anyone in a week of viewing it.
7.

A Nightmare on Elm Street – 1984
Several people are hunted by a cruel serial killer who kills his victims in their dreams. When the survivors are trying to find the reason for being chosen, the murderer won't lose any chance to kill them as soon as they fall asleep.
8.

The Collector – 2009
Desperate to repay his debt to his ex-wife, an ex-con plots a heist at his new employer's country home, unaware that a second criminal has also targeted the property, and rigged it with a series of deadly traps.
9.

The Grudge – 2004
An American nurse living and working in Tokyo is exposed to a mysterious supernatural curse, one that locks a person in a powerful rage before claiming their life and spreading to another victim.
10.

The Exorcist – 1973
When a teenage girl is possessed by a mysterious entity, her mother seeks the help of two priests to save her daughter.
11.

Sinister – 2012
Washed-up true-crime writer Ellison Oswalt finds a box of super 8 home movies that suggest the murder he is currently researching is the work of a serial killer whose work dates back to the 1960s.
12.

Quarantine – 2008
A television reporter and her cameraman are trapped inside a building quarantined by the CDC after the outbreak of a mysterious virus which turns humans into bloodthirsty killers.
13.

Resident Evil – 2002
A special military unit fights a powerful, out-of-control supercomputer and hundreds of scientists who have mutated into flesh-eating creatures after a laboratory accident.
14.

Saw – 

2

004
Would you kill to live? When a madman tries to teach how much life is worth, two men find themselves in a room with no idea how they got there or why they're there.
15.

Insidious – 2010
A family looks to prevent evil spirits from trapping their comatose child in a realm called The Further.